Planning Commission to Review Supportive Housing Proposal at Brainerd – Brainerd Dispatch
BRAINERD – A proposal for a supportive housing development in Brainerd will again come before the planning commission this week after a majority of council members declined to back it.
Council members voted 3 and 4 February 7 not to support Vicky Kinney's proposal for a small cottage development in Brainerd's northwest until there is more information and a more in-depth project plan.
"The project is clearly not ready," said board member Mike O'Day. "So I'm not going to support this motion. I think this developer can always come back with a deeper idea.
Without an official site plan submitted, council members Gabe Johnson, Kevin Stunek and Kelly Bevans agreed, saying there was not enough information presented to get a clear idea of ​​the project.
They also had doubts about the location.
Kinney's proposal consisted of three phases of development on a property between Northwest Second and Fourth streets, and between James Street and Riverside Drive. Kinney works with a non-profit organization called My Neighbor To Love Coalition, which aims to create safe and affordable housing options for those who have recently experienced homelessness, are disabled or are recovering from addiction.
The roughly 45 housing units in his plan are small cottages — about 288 square feet and 384 square feet — that would be rented on a monthly basis, with smaller sizes designed to keep rent low. Homeless people would have top priority, Kinney said in an interview with the Dispatch, because the goal is to help those most in need and also reduce the amount of money the county spends on resources for These persons.
"The chronically homeless are going to be our first priority, of course, and then people with housing insecurity, so it's going to be mostly people who are struggling to pay their rent," she said. "So not just people saying, 'I like tiny houses, they're cool, I want to live in one,' and then taking a house away from a single mom who has two kids and can't pay her rent. We therefore mainly target people who really need low-cost housing.
Kinney, however, envisions about 20 percent of the homes being available for what she calls "missionary" people, or those who want to live there and be supportive friends with the rest of the neighborhood.
The proposal with the cottages includes a community center, gardens, park and playground, all within a gated community, which Kinney says is an effort to keep residents safe. Potential residents could seek shelter from domestic violence in their past, and the gate, she said, would give them better security.
A variety of services would be available on-site, including mental health services and spaces for groups like Alcoholics Anonymous to meet and conduct education and job training classes.
A property manager would ideally be on site, and maintenance of the property could be done in a number of ways. Residents who wanted extra income could do tasks like shoveling or mowing, or the work could be contracted out as needed.
While the planning commissioners had concerns about the project, they gave Kinney their general support, on the condition that she return with answers to those concerns, which included harmony with the surrounding neighborhood, the possibility of higher density housing on some of the properties in question, what exactly the project would look like and the timing of each phase.
Council members had the opportunity to vote on the same measure and shared some of those concerns, particularly the idea that the location would be better suited to higher density housing, such as apartments, which Brainerd sorely need.
Johnson encouraged Kinney to come back with a more concrete proposal, while Bevans said he'd rather be cautious and hear more details about the plan before approving anything. Council member Tad Erickson, liaison with the planning commission, said Feb. 7 that he understood the concerns but would still support the measure after being involved in the conversation with the commission. Tiffany Stenglein and Dave Pritschet also supported the measure, although it was defeated by opposing votes from O'Day, Johnson, Stunek and Bevans.
We therefore mainly target people who really need housing at a lower cost,
Vicky Kinney
Kinney said in a phone interview the day after the board meeting that she was frustrated and didn't feel like the board fully understood her plan. She was hoping for more questions from the board and constructive comments.
"The initial planning meeting was really just about the concept and then getting public opinion from the neighbors," Kinney said. "We just wanted to make sure there was no pushback so we really didn't have a site plan and all the details were ready because that wasn't the purpose of the meeting."
Kaiser Health News recently reported on a small home development in Wisconsin, describing it as nestled in a residential neighborhood, surrounded by a wooden fence and greenery that blends into the community. The Madison, Wis., tiny homes are a spinoff of a nationwide movement against income inequality, the news agency reported.
The effort in Madison paves the way for owning a tiny home. "As housing costs rise, tiny houses are spreading as a solution to homelessness in California, Indiana, Missouri, Oregon and beyond," Kaiser Health News reported. "Zoning regulations and building codes have prevented the construction of small homes in some towns, as have worried neighbors. This opposition often fades once the communities are up and running, according to village organizers.
Kinney will return to the planning commission on Wednesday, February 16 to resubmit its proposal, present a site plan and provide answers to questions posed by the commissioners.
The new site plan shows the layout of chalets, parking lots and green spaces for the first two phases of the project.
In response to the desire for higher-density housing, Kinney is content to wait for Phase 3 of the plan — which was originally intended to be either more cottages or larger single-family homes as needed — and move out of the area between north -west of Third and Fourth Streets open for further potential development.
The location of the first two phases, Kinney said, is the most promising location she has found so far for the project.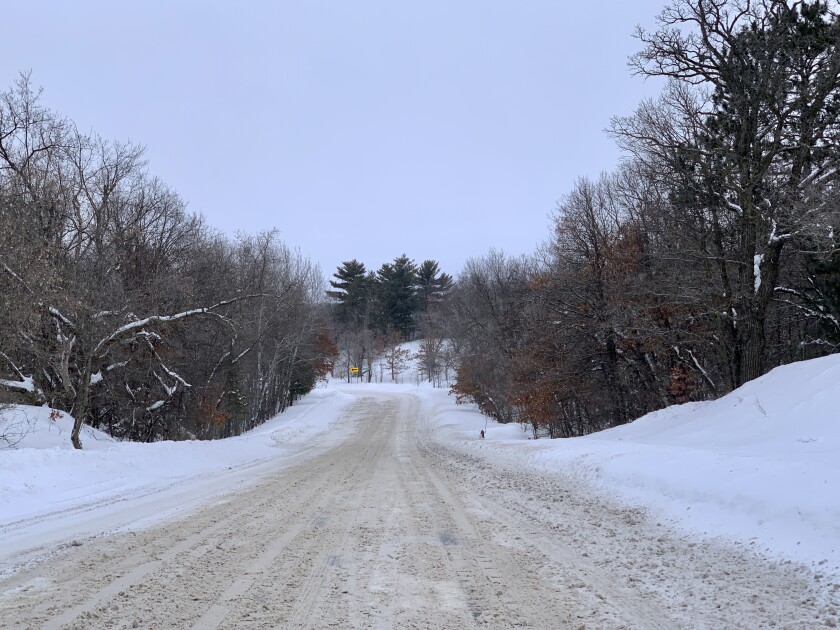 "Our feeling is that we're proposing to build a subdivision of potentially 45 units, as opposed to leaving the land empty and nobody else stepping up," Kinney said.
In terms of harmony with existing neighbors, Kinney said she wrote to every resident in the area and encouraged them to attend various project information meetings. Although she had conversations with some and answered questions, she said she had received no backlash or rejection against the project.
Depending on the availability of grants and other funding opportunities, Kinney said she hopes to begin construction of Phase 1 this summer and complete it by the end of the year. The schedule for phase 2 would depend in part on the success of the first phase, but construction could begin as early as spring 2023 and be completed by the end of next year. There is no risk to the city if Phase 2 is not completed, Kinney wrote in his memo to the planning commission, as the land would simply remain vacant and available for another development project.
The planning commission, which meets at 6 p.m. Wednesday, will review the new concept plan and is expected to make a new recommendation to city council.
THERESA BOURKE can be reached at
theresa.bourke@brainerddispatch.com
or 218-855-5860. Follow her on Twitter at
www.twitter.com/DispatchTheresa
.